Lock Replacement In Phoenix
Do you need your locks replaced? If you answered is "yes" and you're looking for a lock replacement in Phoenix, then you've come to the right place. Here, you'll learn some reasons to have your locks replaced as well as a few types and brands of locks. This is a great starting point to help you get the answers you need to make an informed decision. 
Expert Locksmith offers affordable expert lock replacement service in Phoenix, AZ, and surrounding cities for home and business for all lock types and brands. 
---
Hire Our Expert Locksmith Team
24 Hour Locksmith Service
Fast 25 minutes Response 
Best Rates In Phoenix, AZ
Reliable & Professional Technicians
---
Call us for all of your locksmith needs 24 hours a day 7 days a week.
Do You Need Lock Replacement Service? Call The Experts!
We provide Lock Replacement service for all types of locks!
Top 5 Reasons to Have Your Locks Replaced
You lost your keys
One of the most common reasons for lock replacement in Phoenix is because of lost keys. There are many scenarios which result in keys being lost or misplaced. Anything from throwing them in the trash by mistake to having your child lose his key at school is possible. If you know there is not a way to retrieve your keys, that's a dead giveaway you need to have your locks replaced.
You recently moved
A great time to change your locks is when you move to a new house. Although you may typically receive the keys from the previous owner, your best and safest bet is to replace the locks. Who knows if those were the only keys the owner had. It is also possible someone the owner may have known could have a set of keys to those locks as well. You can never be too cautious.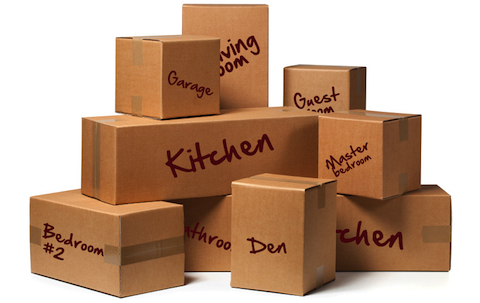 You were in a domestic dispute
It's a fact of life that human beings have disagreements. You may have given your keys to a person you once loved and now you're not seeing eye to eye. It doesn't have to be a mate in all cases. It could also be someone else you've trusted such a close family member.
Your locks are worn
Over time your keys can get worn and so can the parts inside the locking mechanism. If you're having trouble with inserting your keys into the locks they are supposed to fit due to wear and tear or even rust, then it's probably a good time to call your locksmith. They can inspect the locks and recommend some viable solutions to replace them.
Your home was broken into or vandalized
If you've been victimized in a crime especially where your home was broken into, you definitely need to change your locks. To keep you and your family safe, its best to make sure you protect yourself with a new set of locks. Sometimes thieves and vandals can even steal spare keys and if they should decide to return you want to be able to keep them repeating their acts or even doing something worse.
Popular Brands of Locks
There are many brands of locks with different features. Some of the more trusted and/or well known brands are ASSA-Abloy, Medeco, Mul-T-Lock, Yale, Schlage, and Kwikset. There are different types of locks for different situations. For instance, some locks are better suited for external residential doors. Others may be perfect for internal home or office doors, commercial doors, or glass doors.
Give us a call so we can help determine the best course of action for you. Your peace of mind is priceless!