Everyone should always have a spare key for every lock they use. Whether it is for your car, home, or office, it is always a good idea to have a spare key. Of course, it is so important to make sure this key never falls into the hands of strangers or someone you do not trust with it.
Be careful where you keep the key. While having a spare key is important and convenient, always make sure you never let anyone know that you have a spare key unless you completely trust the person. Store your spare key in a location that is easy to get to when you need it in an emergency but sealed off from intruders or would-be thieves to easily find it. A spare key will give you convenience and peace of mind since it will minimize the possibility of experiencing being locked out or needing expensive repairs.
Having a spare key and knowing exactly how to access it securely when you need it is probably more useful than you may think. If you've ever been caught in a situation where you cannot find your key or the key you had malfunctioned, you probably know firsthand some of the reasons why having a spare key is so important. From having the peace of mind knowing you always have access to open the locks you need opening when you need to get inside to actually saving money down the road on key replacement costs, here are just some of the reasons why it's a good idea to always have a spare key.
Avoid Panic
Finding yourself locked outside of your home, office, or car is the Number One reason locksmiths get called every day. Not being able to get inside is stressful, frustrating, robs your time, and ruins your day. It can even send some into a panic. Imagine being able to avoid the need to call in the first place because you have a spare key that you can easily access. The secret is to make sure it is stored securely or in the hands of only someone you trust.
Duplicate Car Keys
When it comes to a car key, when you purchase a brand new car, the car dealership will offer two keys. When you buy a used car, often people who trade in the car forgot to leave the spare key with the dealer or they have lost the key entirely. Anyone who decides to purchase a used car should always make sure that they get both keys or have a second one made.
Cost
If you lose your key and don't have a spare, you will need to get a replacement key. There is a bit of a cost to do so. If the key you lost is a transponder key that requires programming or syncing with your vehicle, then it can be extremely expensive to obtain a second or replacement key. If you make sure you have a spare key, to begin with, and always know where the key is, in a safe place, you will never have to worry about the cost to replace or duplicate it.
Convenience
When you try to share one house key between two or more people, it's awkward and inconvenient. As far as driving is concerned, trying to share the same car key between two drivers is very inconvenient. For the car, if there is more than one driver who uses the same vehicle, having a spare key is very useful. Convenience is just the beginning of the benefit of having a spare key. Another is peace of mind knowing that you have a backup in case of an emergency. If you each have an extra key, however, if one of you misplaces or loses their key, the other driver will be able to simply share their spare key for your use.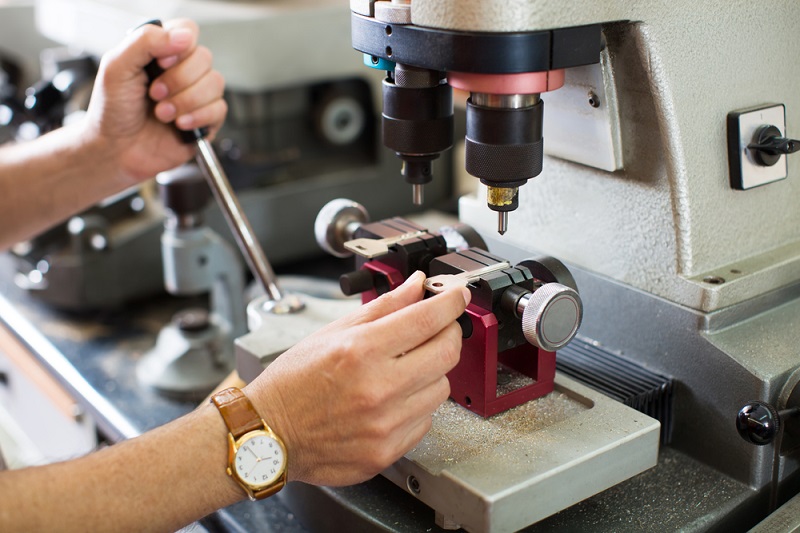 Peace of Mind
If you lose your key or are locked out, knowing that you have a spare key accessible provides great peace of mind. When there is a spare close by, you can retrieve the spare key from your trusting friend or family member or secure a hiding place and use it to get back inside. What if you are in a hurry and have lost your keys, and you know you have a spare tucked away? All you would need to do is quickly grab the spare and search for the original key later. Though if you never find the original, it's time to re-key the locks for security.
Keys wear out over time or lose functionality. In this situation, knowing that you have a working spare key will come in very handy. Having a spare also is a quick and easy way to replace a broken or malfunctioning key.
Easy Replacement
Knowing that you have a spare key that is in a safe place and is easily accessible will make it easier to get a replacement. With the help of a locksmith, you will be able to obtain a copy of the key in no time. Expert locksmith technicians will have the right equipment to create a replacement key easily and quickly. Having a spare key will make this process easier and faster.
If you do not have duplicate keys for your home, office, and car locks, it is very important that you obtain at least one spare. Ultimately, spending a little money now to obtain a quality extra key will save you money in the long run. If you own commercial property, sometimes a master key system is the way to satisfy the need for a spare key in the business environment. Whatever lock you need an extra key for, it's time to get in touch with a reliable and trusting professional locksmith who will be able to assist you with providing you with the spare keys you need.
If you do not have a spare key, it is very important that you contact a locksmith to obtain a duplicate key as soon as possible. Once you get the duplicate key, make sure you only store it in a safe place or insecure, trusting hands of a friend or family member who will be able to retrieve it for you quickly when needed.